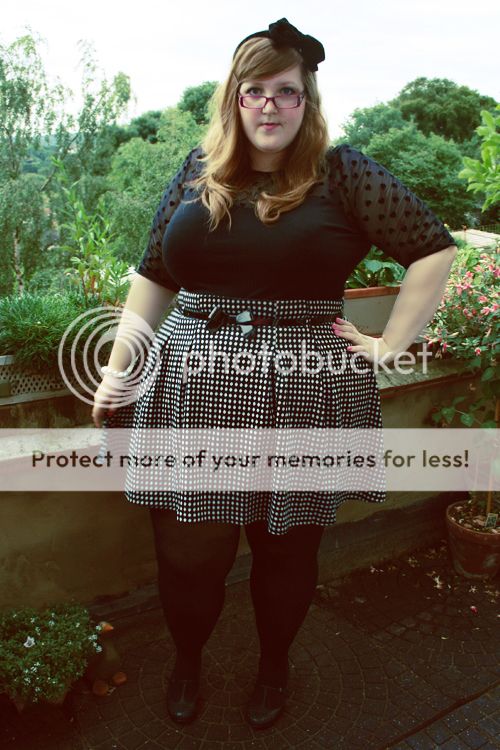 Something a little different today - not a pastel or nude in sight! The weather has started getting colder here in England, even though it is only August, so it's becoming easier to wear black without boiling alive, like I would have done a couple of weeks ago. This is the heart mesh top I got from Littlewoods, the skirt is also from Littlewoods.
New nail colour today also - China Glaze's Sugar High with 1 coat of Rainbow over the top. I have also discovered the wonder that is Seche Vite. I bought it because I had been hearing how wonderful it was, so on my last nail polish buying spree I also got a bottle. It really is amazing, it makes my nails so shiny & smooth. The last topcoat I had been using always left bumps showing through, so it is super nice to use something that doesn't!
I also recently bought some lip stain, as I hate the feel of lip gloss/sticks on my lips, so I thought lip stain might be worth a try. This one is Rose Prefere by Bourjois, the colour is subtle, which is perfect for me, because I don't have the best lips for intense colour- they just look strange. This just gives a pretty tint to the colour of my lips, & it's not sticky so I don't even notice I am wearing it.
I do really love this top, even if it is not my usual style. Not that I really have a "usual style", I just like to buy anything fun. :P I love the bow belt on the skirt too, I have wanted one of these patent ones for ages, I lost the one I made up in Wales:( I was a bit worried the skirt might not fit, as most of the South range only goes up to a 24, incl this top & skirt, but it actually fits pretty perfectly. It's a thick knit material, so perfect for colder weather. What have you been wearing recently?