Went out for a walk with my two lovely doggies today, they ran around and had lots of fun. We live right near a moor, so I took the opportunity to take my camera along & got my Mum to snap a few pics with a nice background for a change! I would have worn my new sandals (see a few posts back) with this outfit, they would have been perfect except for the fact I was on a walk & trainers are much more practical!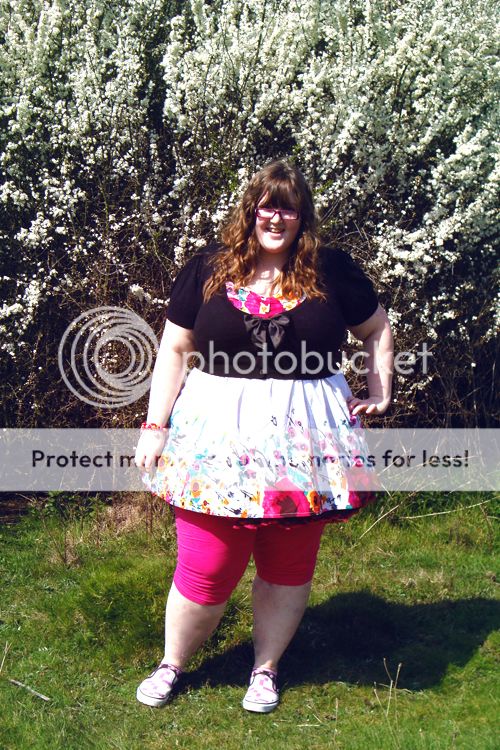 Tunic - Joe Browns Cardigan & bracelet - New Look Bow - Primark Leggings - Simply Be Shoes - Vans
I wore one of my new Joe Browns dresses, they arrived last week. One had to be sent back, the duck egg blue beach dress, as the fit was really poor, much too big around the back and hung down below my bra strap. The other 2 are really cute though, this being one of them. The fit for this one is a bit on the generous size, under the bust is rather large, but this may suit some with a bigger middle than me. I wore the cropped cardy to pull it closer to my body. The bust area is also very generous, but not loose on me. You could probably go down a size or 2 if you have an average or smaller than average chest. The pattern is really pretty, very summery. It is a very short dress though, so I wore it with leggings & a petticoat underneath for extra coverage. It's nice & light too, it's not lined, so it is slightly see through, but not noticeably.